Diploma in Veterinary Nursing Small Animal Practice (DipVN)
Overview
These programmes are designed to give students the ability to gain the knowledge and skills necessary to practice veterinary nursing, safely and competently. In addition, students will grow as individuals and get the chance to learn life skills essential for professional development.
The programmes include a balance of practice-based learning and theoretical teaching and use a variety of strategies to ensure students can undertake tasks proficiently. Clinical placement in veterinary training practices will allow students to become competent and confident in a veterinary environment.
---
What you will study
Our veterinary nursing programmes cover all aspects of veterinary nursing including the operational requirements of a veterinary practice, animal anatomy and physiology, diagnostic imaging, theatre practice and preparation, and preparing for professional relationships.
---
Entry requirements
Students must have a minimum of five GCSEs (or equivalent) at grade C and above (4-9), including English Language, Mathematics and Science.
In our experience, students benefit from having previously studied to a higher level.
---
Programme delivery
Students can choose to complete this three-year programme on a full or part-time basis. Practice-based learning is a vital element of this course and students are taught through a mixture of theory delivery, practical sessions and training in practice.
Following successful completion of the first year, students progress to their clinical years, where their professional skills and ethics are further developed.
On successful completion of our veterinary nursing programme, students can register with the Royal College of Veterinary Surgeons (RCVS) as a Registered Veterinary Nurse (RVN).
---
Practical placement
All veterinary nursing courses require a placement within a practice that has been approved by Central College of Animal Studies and the RCVS. This time in practice is recorded and forms part of the requirement for registration with the RCVS.
---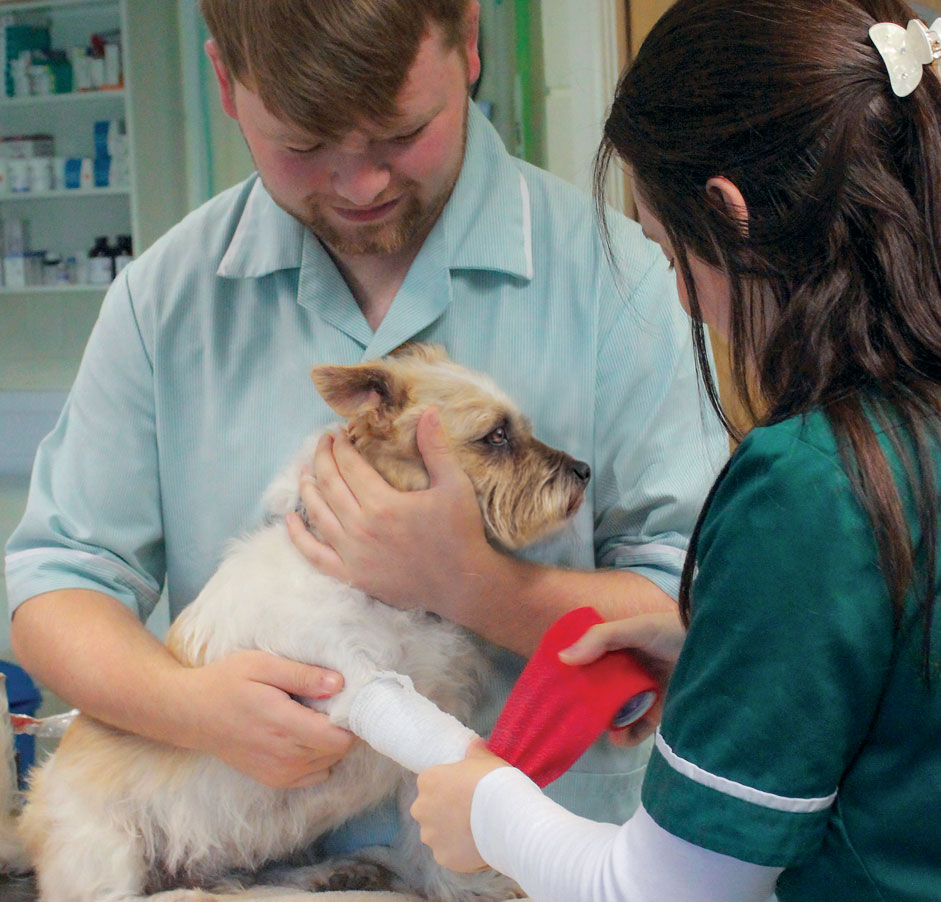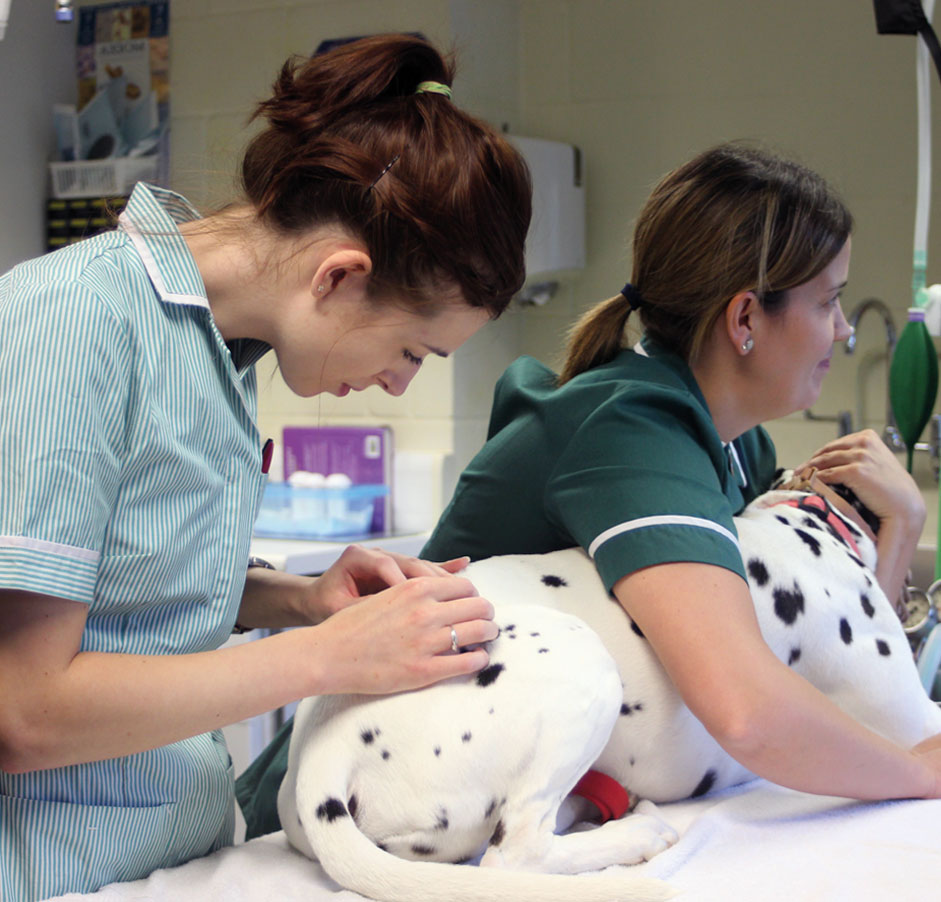 Assessment
You will undertake a series of assignments, written and practical examinations and clinical skills assessments during your studies. These will take place at a variety of points throughout the college year and you will be entered for examinations when you reach specific milestones in your training. You will also compile an online nursing progress log (Central Skills Log) which will be monitored and assessed by a designated workplace clinical coach.
---
Career opportunities
The opportunities and flexibility of veterinary nursing are among the many benefits of this career path. There are also various options for career progression.
An excellent knowledge of animal science and nursing acumen may lead to other veterinary nursing positions, such as head nurse or a teaching role. Similarly, administrative skills and leadership may result in a career in practice management. Alternatively, you may wish to further develop your skills in certain areas of veterinary medicine by specialising in equine, exotic or small animal care, emergency and critical care, surgical or medical nursing, or in behaviour counselling, diagnostics, rehabilitation, anaesthesia or laboratory work. Lastly, veterinary nursing is not limited to practice; opportunities to broaden your knowledge or support animal projects abroad are available to veterinary nurses. From the Mission Rabies project to the African Wildlife Foundation's fight against lion poaching, veterinary nurses can help to reduce the suffering of animals worldwide.
---
Fees
Course fees are £5,998 per year. Fees can be paid by instalments on a monthly or termly basis. There is also a private loan facility which students age 18 and over may apply for.