At Central College of Animal Studies, our focus is on educating the next generation of veterinary nursing students, as well as providing ongoing support to the veterinary profession.

Our teaching and support team are highly qualified, have excellent clinical knowledge, and are fully committed to student development. Our team is passionate about veterinary training and has a wide and varied experience of the veterinary profession. Students can expect to be inspired by their innovative course delivery and engaging teaching style.
---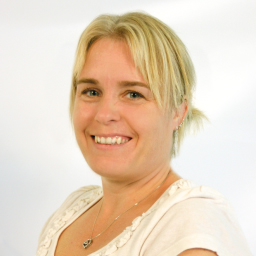 Emily Byam - Operations Manager
Emily has worked in administration for over 15 years and in accounts for over 10 years. In addition, Emily has achieved the NEBOSH (National Certificate in Construction Health and Safety) Qualification. Having previously worked as an administrator for Central Veterinary Services, Emily joined Central College of Animal Studies in 2012 providing essential administrative support to colleagues across the college, as well as supporting and liaising with students. Emily is the operations manager, overseeing the delivery of our veterinary nursing courses at each of our three centres.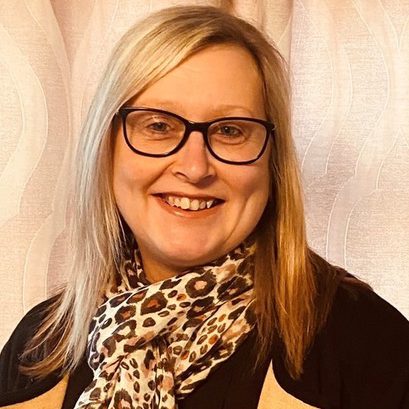 Lynette Overing - Administrator
Lynette worked as a receptionist and administrator for a High School in Ipswich for 19 years undertaking a variety of roles and supporting the students. She joined CCOAS as our administrator at the start of 2022 and is enjoying the variety of jobs in her role. In her spare time she enjoys long walks with Zina, her Croatian rescue dog. She also has 7 rescue hens and a large garden that she enjoys "pottering around" and growing her own vegetables in.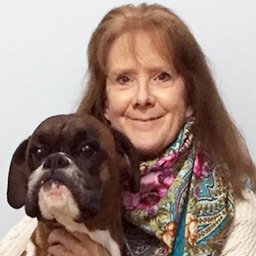 Connie Davis RVN V1 BA(Hons) PES CertEd - Internal Quality Assurance (IQA)
Connie qualified in veterinary nursing over 30 years ago and then moved into teaching in a Land based College, while still locuming in practice. She was also able to pursue her equine interest and gain the British Horse Society Grooms certificate in her free time from teaching. Connie has taught in both Animal Management and Veterinary Nursing. While still able to undertake peripatetic Clinical Coaching within small animal practices, she has been mainly involved in Quality Assurance for a number of years and has gained the assessor and IV award. Connie is now an Internal Quality Assurer for Central College of Animal Studies. Connie is also an examiner for the Practical OSCE Exams.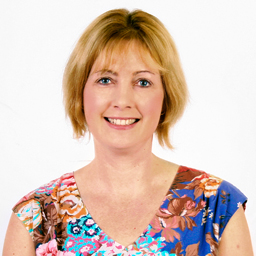 Karen Lee REVN RVN PTLLS Cert SA Nutrition - Head of Learning and Liaison - Suffolk
Deputy Designated Safeguarding Lead
Karen's nursing career spans 20 years with experience in both equine and small animal practice, where she gained her RCVS veterinary nurse and equine nurse qualifications. She then worked in a small animal practice, where she gained a Certificate in Small Animal Nutrition, before returning to equine nursing. Karen joined Stowe Veterinary Centre in 2003 where she is still actively involved in medical and surgical nursing procedures. This diverse nursing career has enabled Karen to share her vast experience with students facilitating their development, particularly in preparation for their practical OSCE examinations.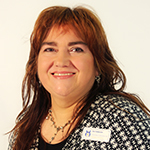 Sol Indurain RVN CertEd QTLS - Senior Tutor and Mentor - Suffolk
Designated Safeguarding Lead
Sol qualified in 1992 and has combined nursing with training students for over 25 years. She has also regularly worked as a locum veterinary nurse at a referral centre and currently for Stowe Veterinary Group. Sol is a past speaker at international congresses (South European Veterinary Congress and World Small Animal Veterinary Congress) and BVNA council member, and is passionate about facilitating the development of competent veterinary nurses who will be an asset to the profession. When not working, Sol keeps busy with her three dogs, two cats, various rescued ex-battery hens and enjoys watercolour painting.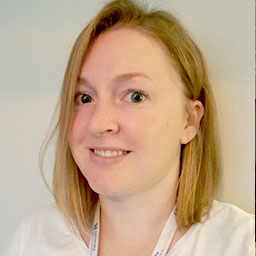 Emma-Jane Hynd DipVN - Tutor - Suffolk
Emma-Jane has been working within the veterinary industry since 2012 and during this time has seen a wide range of cases at a variety of practices; including orthopaedic referral. Alongside her role as a tutor at CCOAS, Emma-Jane enjoys working in practice two days a week – allowing her the opportunity to maintain and develop her clinical skills while educating students.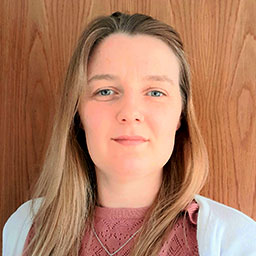 Alexandra Mignon RVN C-SQP NCert(PracTech) - Tutor - Suffolk
Alexandra qualified in 2006 and has extensive experience in small animal practice. Before joining the CCOAS team in 2020, Alexandra ran a nursing clinic in small animal practice for seven years. Alexandra achieved her C-SQP qualification in 2008, her ESVPS certificate in laboratory work, wound management, rehabilitation and emergency medicine in 2010, and became a clinical coach in 2013. Outside of work she enjoys netball and skiing, and is the owner of two cats and a tortoise.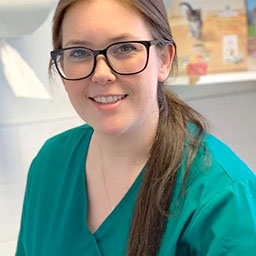 Steph Nunn FdSc RVN PGCCE - Liaison and Apprenticeship Manager - Kent
Steph graduated in 2011 and has worked in charity, private and referral practice; working her way up to management. She has worked abroad in the Middle East which involved updating and improving clinic services, as well as working with large animals such as lions and cheetahs. Steph's career diversified into teaching after working in a university teaching hospital with veterinary nurse and veterinary medicine students. She achieved a PGCCE in clinical education in 2018.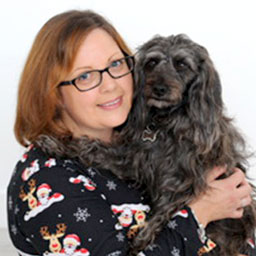 Lynn Gardner RVN - Tutor - Kent
Lynn qualified as an RVN in 1998. She has worked in first opinion practice for 23 years. She has been a Head Nurse and clinical coach for the last 15 years, enjoying helping student nurses fulfil their potential. After so long in practice, she decided to become a lecturer to help balance home life and continue helping students. When not working, Lynn cares for her two young daughters, husband and little cockerpoo Rosie. "As a family we've just discovered the delights of camping and hope to continue our discovery of the great outdoors."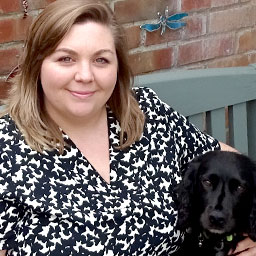 Stacey Westcott RVN DipVNRT DET - Tutor - Kent
Stacey qualified in 2013 with a Level 3 diploma in veterinary nursing and went on to train as a vet nurse rehabilitation therapist. She is experienced in small and large animal practice, and previously ran physiotherapy nursing clinics. Stacey has a keen interest in neurological nursing and rehabilitation care, and the use of laser therapy. She holds a diploma in education and training and TAQA. Stacey enjoys spending time with her husband and son and cares for her ragdoll cat and retired 27-year-old horse.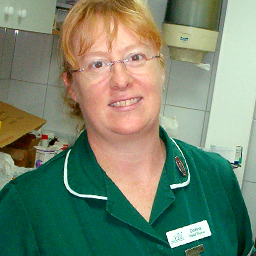 Donna Green MSc RVN FHEA - Liaison and Internal Quality Assurance (IQA) and Mental Health First Aider - Devon
Donna joined CCOAS in 2020 and is a senior tutor, IQA and the liaison for the Southwest. She qualified in 2001 after serving in the WRNS, and combined teaching with clinical work. Donna has worked both in the UK and abroad in both small animal and mixed practice, and has a keen interest in behaviour; gaining a MSc in clinical animal behaviour in 2013. Donna has gained her IQA award and is a fellow in higher education, and has a particular interest in pain, aggression and puppy development. Outside of college, Donna is a musician and plays saxophone in the Devon and Somerset Fire and Rescue Service Concert Band.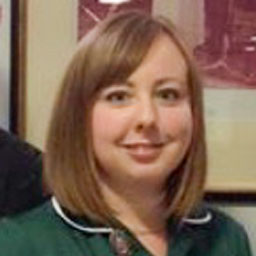 Philippa Braund BSc(Hons) Dip RVN - Tutor - Devon
Philippa decided to become a veterinary nurse after completing an honours degree in Animal Science Behaviour and Welfare. In 2012, she started training in a small animal/exotic practice and completed her qualification as a veterinary nurse in 2015. Phillipa has also worked in an orthopaedic referral practice which she sees as invaluable experience and gave her the opportunity to expand her knowledge beyond first opinion practice. Philippa enjoys teaching and is passionate about educating students while continuing to expand her own knowledge. She continues to work in practice alongside lecturing, so still has the chance to care for patients who need a little extra TLC.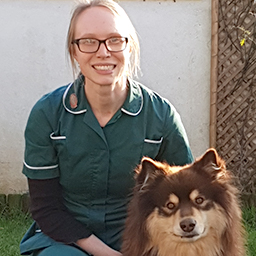 Heather Beastall MBChB(Hons) BMedsc RVN - Tutor - Devon
Heather qualified in 2018 and joined the CCOAS team in 2020. She has worked in small animal practice with roles including head nurse and pharmacy nurse. Prior to this, she worked in the NHS before changing her career to veterinary nursing. Heather is a clinical coach and mentor, and her main clinical interests are anaesthesia and medical nursing. In Heather's spare time, she enjoys attending dog shows, trick training and spending time on Dartmoor with her Finnish Lapphund.