Our veterinary nursing programmes combine learning with practice-based training in a professional environment. We believe this best equips students with the skills and working knowledge required to be valuable members of the veterinary care team.
---
What does a career in veterinary nursing involve?
A well-trained and dedicated veterinary nursing team is the keystone of any veterinary practice, providing support to animals, clients, veterinary surgeons and the reception team. The responsibilities of the veterinary nursing team are extremely varied and each day presents new challenges. Nonetheless, having a commitment to animal care and putting their welfare first is at the heart of veterinary nursing. As a veterinary nurse, you will develop and utilise a multitude of skills, as well as gaining a thorough understanding of the science behind animal health and behaviour.
Duties of the veterinary nursing team include handling patients during treatment, monitoring patients during anaesthesia, collecting samples for analysis, dispensing and administering medication and feeding, grooming and exercising animals in the practice's care. Nursing staff may also run clinics for preventive and follow-up care, such as puppy and kitten health checks, weight management, pre and post-operative check-ups, microchipping, immunisation and dental care. Veterinary nurses also have an important role in educating clients about animal welfare. Further, veterinary nurses play a significant part in animal care in the community; from teaching children in schools about how to look after their pets, to providing home visits and care to the pets of elderly or disabled owners.
"As part of the team you'll play a valuable role in the welfare of animals"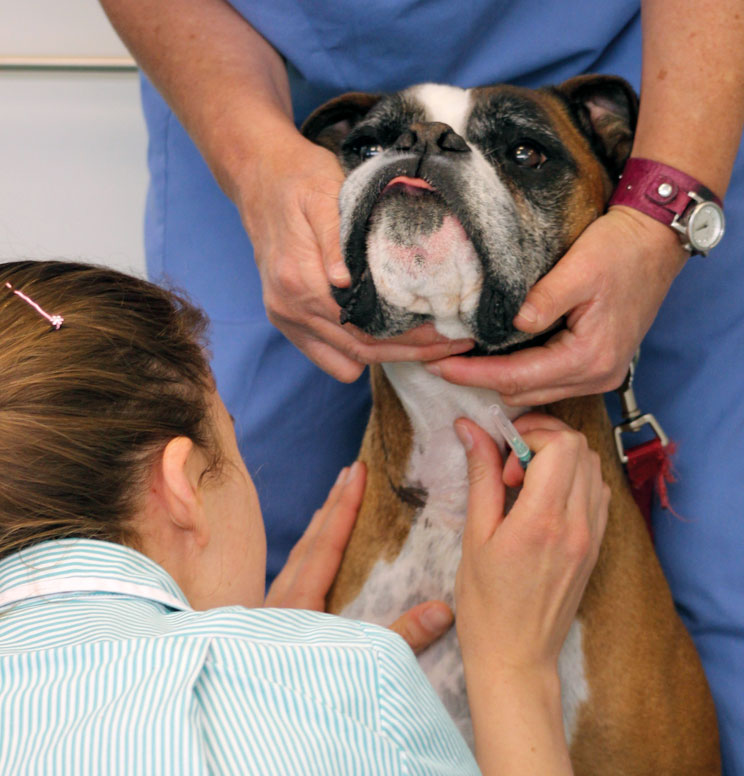 ---
Is veterinary nursing for me?
If you are enthusiastic, caring and a good communicator, who enjoys working with animals, then a career in veterinary nursing could be for you. A dedication to the profession and a commitment to always doing what is best for the animals entrusted to your care is of paramount importance. Animals require round-the-clock care, so you must be prepared to work variable hours, including evenings, weekends and bank holidays. Good communication and people skills are also essential for a career in veterinary nursing, particularly when conveying upsetting and difficult news to owners. Veterinary nursing is physically and emotionally demanding, but at the same time, extremely rewarding. As part of the team, you'll play a valuable role in the welfare of animals, develop lasting relationships with owners and actively improve lives every day.
---
Our veterinary nursing courses