Diploma for Veterinary Nursing Assistants (DipVNA)
Overview
These programmes prepare and support students for careers as veterinary nursing assistants.
The key aims of the courses are to give students the ability to gain the knowledge and skills necessary to work safely and competently and to provide a natural progression on to other courses, or within employment.
---
What will you study
Our veterinary nursing assistant programme covers topics including maintaining and developing personal performance, companion animal anatomy and physiology, and care for hospitalised animals.
---
Entry requirements
Students are required to have a minimum of four GCSEs (or equivalent) at grade C and above (4-9), including English Language and Mathematics.
---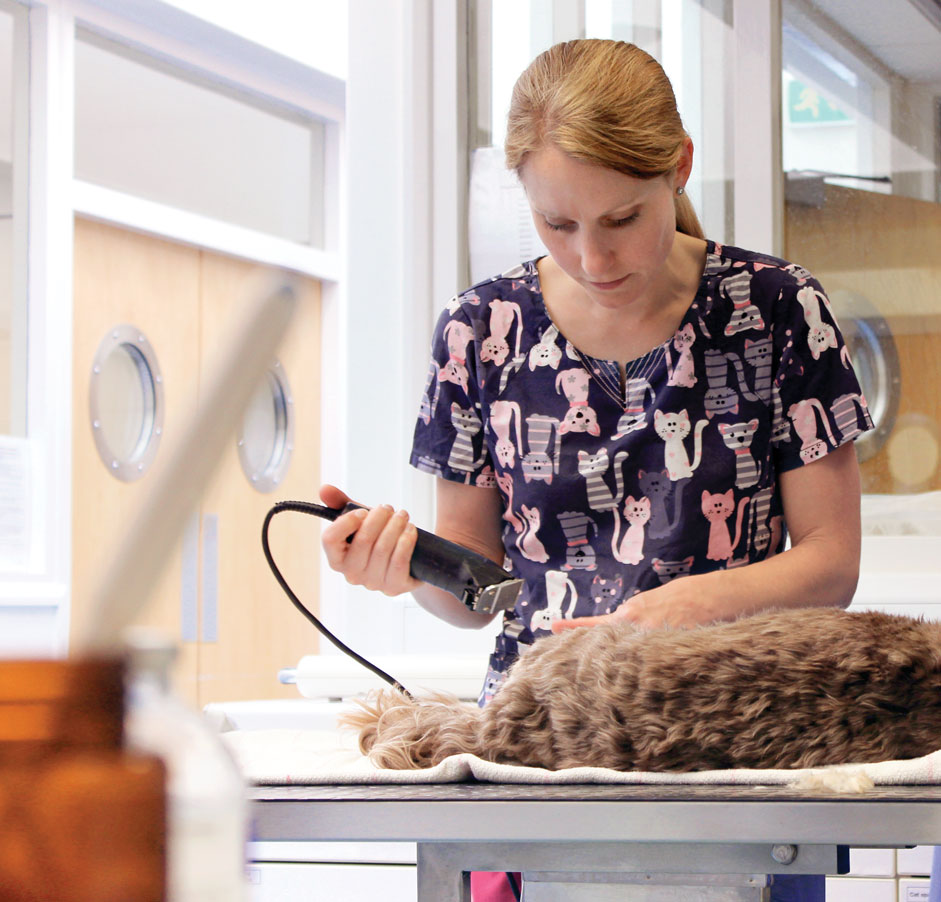 Programme delivery
Students can undertake our Veterinary Nursing Assistant programmes on a full or part-time basis. Practical-based learning is a vital element of this qualification, therefore the programme will include a balance of practical-based learning and theoretical teaching, and will use a variety of strategies to ensure students can undertake tasks proficiently.
---
Career opportunities
The Veterinary Nursing Assistant programmes allow students to work confidently and competently in veterinary environments. In addition, they can provide progression onto veterinary nursing.
"Veterinary nursing assistants are valued members of the nursing team"
---